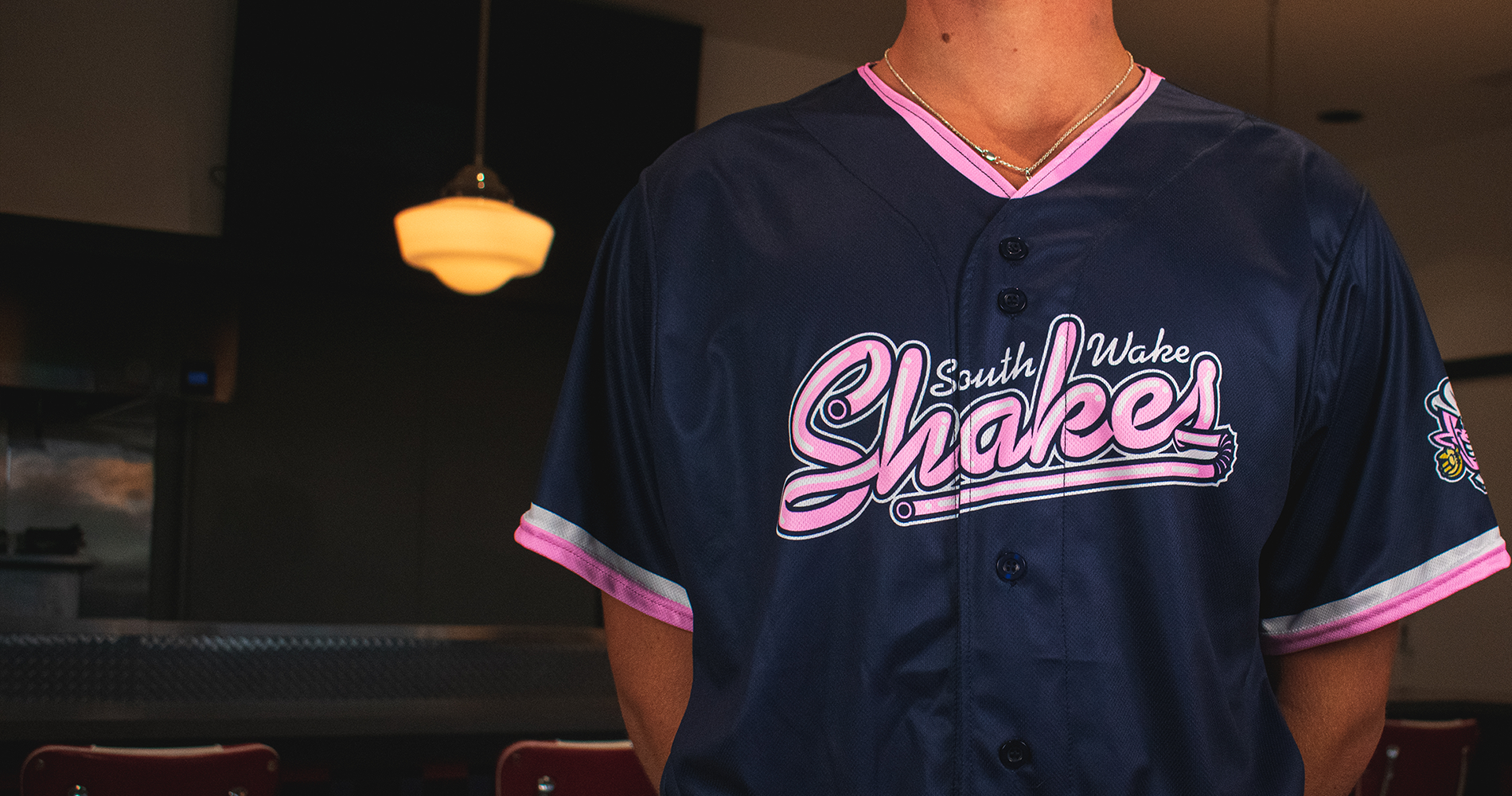 Things are getting shaken up at Ting Park this season with the formation of a new malt-ernate team, the South Wake Shakes. The Salamanders will play against the Shakes, a team featuring plenty of local flavor, multiple times throughout the 2023 season.
The Shakes roster will be comprised of players from cities and towns across South Wake County such as Apex, Cary, Fuquay-Varina, Garner, Holly Springs, Knightdale, Morrisville, and Raleigh. The games will provide an opportunity for players who have grown up in South Wake County to showcase their skills while giving South Wake County baseball fans the chance to see more collegiate baseball in one of the country's most notoriously talented baseball regions.
The Shakes name was selected because milkshakes have been a common part of youth pop culture since the 1950s and symbolize the innocence of youth. The Salamanders and Shakes games will be the perfect place for fun, affordable, family-friendly entertainment and a great meeting place for all.
The South Wake Shakes uniforms reflect a throwback look of those diners and ice cream shops of the 1950s, featuring white and neon pink against a dark navy jersey. The primary logo features a neon milkshake cup with a glove on one hand tossing a cherry baseball in the other. Shakes gear is now available online here, and will be available at Ting Stadium this summer.
The South Wake Shakes will play a select number of 7 inning exhibition games against the Holly Springs Salamanders this season.